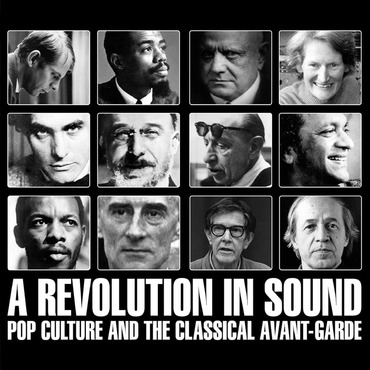 'A Revolution In Sound' looks at the influence of modern classical music, the avant-garde and free jazz on pop and pop culture, during the second half of the twentieth century.
In the mid-1960s, as pop music acquired a greater sophistication and maturity, artists began to make more ambitious musical and conceptual statements. In the search for new ideas, pop began to find inspiration along the spectrum of classical music – from Stockhausen to Sibelius – and from artists who inhabited the outer reaches of jazz, drawing even on the classical music of Northern India with its roots in the antique past.
The albums produced by The Beatles at their creative peak; 'Rubber Soul', 'Revolver' and 'Sgt. Pepper'; almost everything by The Mothers of Invention; The Byrds' 'Fifth Dimension'; The Pink Floyd's debut, 'The Piper at the Gates of Dawn'; The Grateful Dead's "Anthem of the Sun; the early works of Can, Jefferson Airplane and Soft Machine; all were enriched by the assimilation of techniques and procedures appropriated from the pioneers of art music.
Frank Zappa did more than anyone to open the door to the modernist world; his expansive music informed by Stravinsky, Webern, Schoenberg, Messiaen, Pierre Boulez and most notably Edgard Varèse, whose work Zappa encountered in his youth, and spent his life championing.
Paul McCartney and John Lennon increased their creative palettes by borrowing from the strange new musical universes of Stockhausen, Berio and Cage while George Harrison's life was changed by Ravi Shankar, to whose music he and the other Beatles were feverishly introduced by David Crosby and Roger McGuinn at a Benedict Canyon LSD party in 1965.
For the "Fifth Beatle", producer George Martin, the passions were the French Impressionist composers Debussy and Ravel, from whom he claimed to have learned to "Paint in Sound"; for Phil Lesh of The Grateful Dead it would be the music of Charles Ives ("It sounds like the inside of your head when you're daydreaming"). Brian Eno directly answered Erik Satie's call for "music that would be a part of the surrounding noises" with his ambient Music for Airports, while Captain Beefheart, Robert Wyatt and Lou Reed would all surrender to the liberating spirit of Ornette Coleman.
In the realm of electronics and musique concrète, the tireless experiments in tape-manipulation by Daphne Oram and Pierre Henry found expression in radio, television and on stage. In cinema, Stanley Kubrick's masterful use of Bartok and Liszt vindicated his stated preference for the use of pre-existing music over original score; while in 'Altered States', Ken Russell blew our minds by taking the relationship between music and image to a new sensory level; aided by a wild electronic score that included Pierre Henry's Veil of Orpheus.
The box set includes full 27 minute version of Henry's Orpheus, the first major work of symphonic concrète music is but one of the historic features to be found in this presentation. A Revolution In Sound also includes the premiere recording of Stockhausen's monumental Gruppen for Three Orchestras, with Pierre Boulez, Bruno Maderna and Stockhausen himself conducting; Beecham's beautiful 1955 account of Sibelius' 'Incidental music from The Tempest'; an exhilarating recording of Stravinsky's ballet 'Agon' by Hans Rosbaud with the SWGR, a hugely influential piece, a triumph for the composer; and from before the creation of the BBC Radiophonic Workshop, the "Radiophonic poem", Private Dreams and Public Nightmares, a quite unprecedented collage of manipulated voices and sound effects assembled by Daphne Oram and Desmond Briscoe: a challenge for radio listeners in 1957. As the producer, Donald McWhinnie stated in his introduction, 'You may detest this programme, but I hope you won't dismiss it. Certainly nothing like this has ever come out of your loudspeaker before'