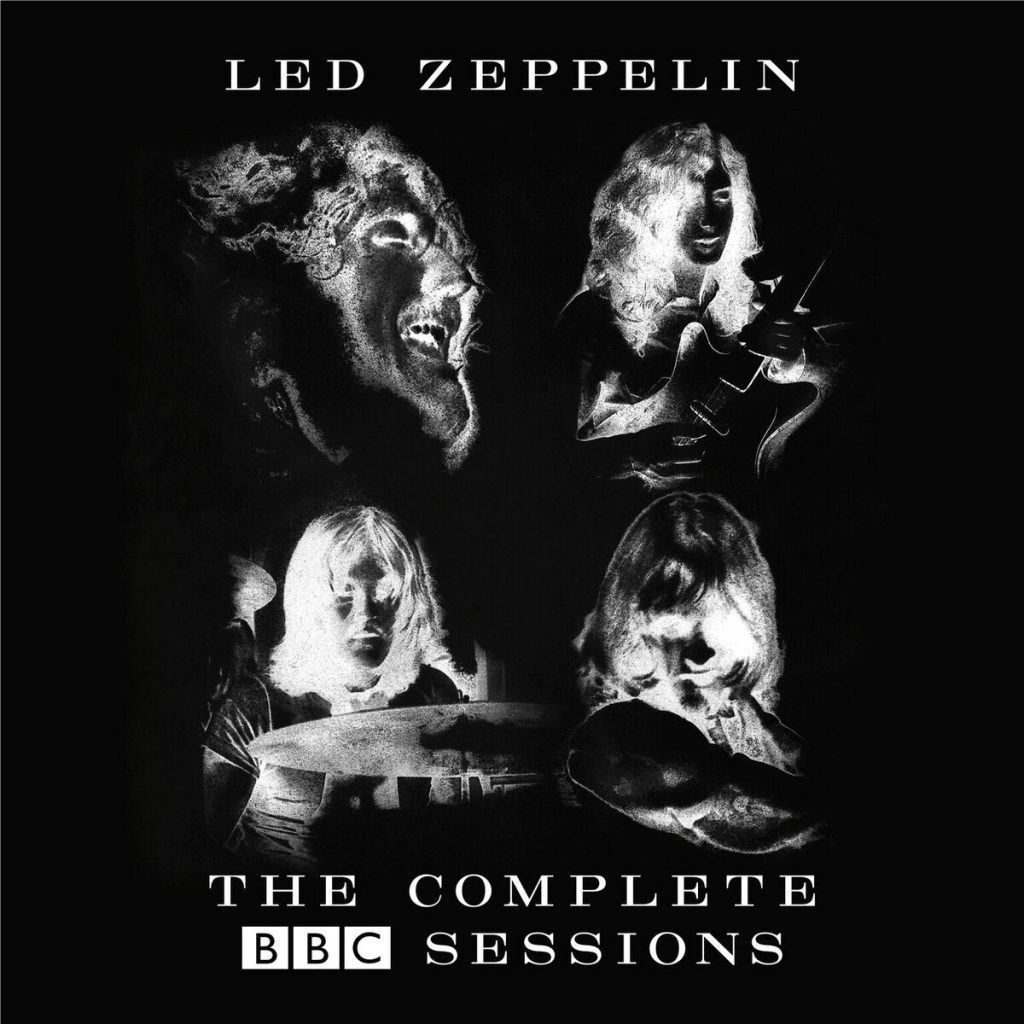 Almost two decades on from the release of Led Zeppelin's acclaimed 'BBC Sessions' album, a new expanded and remastered version has been announced.
An update on the original album – which collated live BBC recordings from 1969 to 1971 – the new collection has been remastered with supervision by Jimmy Page and boasts eight unreleased BBC recordings on a third disc including three rescued tracks from a much-fabled "lost" 1969 session.
Set for release via Atlantic/Swan Song on 16th September, the album also comes complete with extensive session-by-session liner notes penned by Led Zeppelin authority and editor of the Zeppelin magazine Tight But Loose –Â  Dave Lewis.
The album will be available in four different formats – Deluxe Edition 3CD, Deluxe Edition 5 vinyl, Digital Download and a Super Deluxe Box Set.
The box set will come with the following:
– Remastered album. 2 CDs, each in a replica sleeve.
– Unreleased audio on CD in a separate card sleeve.
– Remastered album on 180-gram vinyl.
– Unreleased audio on 180-gram vinyl.
– High-def audio download card of all content at 96kHz/24 bit.
– 48-page book filled with photos of the band, the recording locations, BBC memorabilia, and session information.
– High-quality print of the original album cover, the first 20,000 of which will be individually numbered.
The "lost" session dates b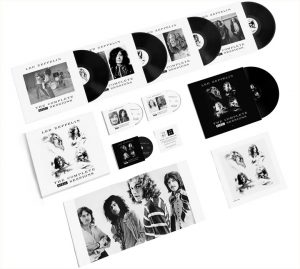 ack to March 1969 and features three songs: 'You Shook Me', 'I Can't Quit You Baby' and the only recorded performance of 'Sunshine Woman'. After the BBC lost or erased the master tapes, the version of the session included comes from a fan's radio recording.
Also on the third disc are two unreleased versions of 'Communication Breakdown' and 'What Is And What Should Never Be' that showcase the band's astounding musical development over a two-year period.
The CD track listing is as follows:
Disc One
1. You Shook Me
2. I Can't Quit You Baby
3. Communication Breakdown
4. Dazed And Confused
5. The Girl I Love She Got Long Black Wavy Hair
6. What Is And What Should Never Be
7. Communication Breakdown
8. Travelling Riverside Blues
9. Whole Lotta Love
10. Somethin' Else
11. Communication Breakdown
12. I Can't Quit You Baby
13. You Shook Me
14. How Many More Times
Disc Two
1. Immigrant Song
2. Heartbreaker
3. Since I've Been Loving You
4. Black Dog
5. Dazed And Confused
6. Stairway To Heaven
7. Going To California
8. That's The Way
9. Whole Lotta Love (Medley: Boogie Chillun/Fixin' To Die/That's Alright Mama/A Mess of Blues)
10. Thank You
Disc Three
1. Communication Breakdown *
2. What Is And What Should Never Be *
3. Dazed And Confused *
4. White Summer
5. What Is And What Should Never Be *
6. Communication Breakdown *
7. I Can't Quit You Baby *
8. You Shook Me *
9. Sunshine Woman *
*previously unreleased