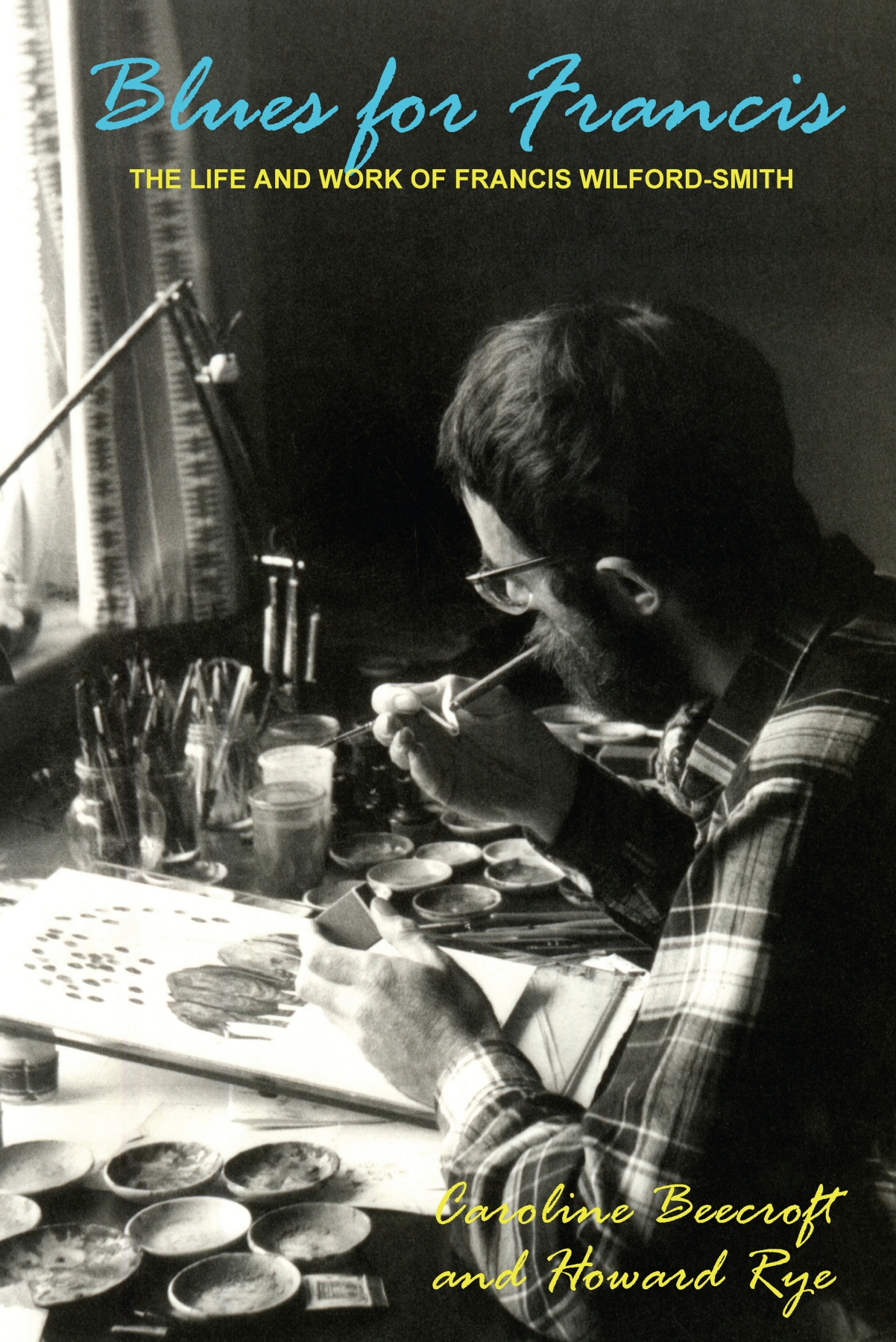 For many years, Francis Wilford-Smith (1927 – 2009) led a parallel existence as an internationally respected cartoonist/illustrator ('Smilby'). He produced cartoons for Playboy, Esquire, Punch and many other newspapers and magazines. He also provided illustrations and graphics for many advertising campaigns. His cartoons are now highly collectable.
But he also as one of the world's foremost collectors of blues records and an acknowledged expert on blues piano. While both sides of his life are celebrated in this book, it focuses mainly on the latter.
First bitten by the bug in 1939, when his brother returned home from the USA with a clutch of boogie-woogie records, Francis pursued a lifelong interest in the blues and over time amassed an enviable collection of rare 78s.
These would later form the backbone of his highly regarded BBC radio broadcasts between 1970 and 1995, in which he examined various aspects of blues and gospel music.
Fully annotated scripts of all these programmes are included in this volume, along with dozens of label shots of the records played.
Motivated by a desire to preserve as much as possible of the music that he loved, Francis also privately recorded several visiting blues pianists at his home, Trumpets Farm, in 1960 and 1961.
Unfettered by commercial or time constraints, his guests had free reign to play whatever they wished and produced some truly unique and outstanding performances. The intriguing story behind these groundbreaking recordings is likewise contained within these pages.
He also wrote a series of articles on these recordings for Blues & Rhythm Magazine and produced a humorous and at times risqué column for the magazine as by 'The Old Collector'.
His major works included producing the multi volume 'Magpie Piano Blues Series', over 20 volumes (initially on vinyl) of mainly pre war piano blues recordings issued in the 1980s and 1990s, plus a six volume CD series issued by Yazoo Records featuring rare pre-war piano blues.
COMPANION CD
To accompany the book, vintage jazz and blues reissue label Frog Records will release a special 27‑track companion CD containing previously unissued material from the legendary Trumpets Farm sessions by Little Brother Montgomery, Speckled Red, Roosevelt Sykes, Champion Jack Dupree and Memphis Slim.
TRUMPETS FARM BLUES [Frog DGF83] will be released on 30Â September 2015, and will be sold separately.