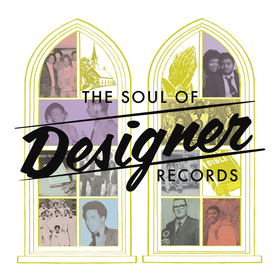 A new four CD box set from an obscure Memphis record label is due out in September. 'The Soul of Designer Records' is a four-CD set which will be released by Big Legal Mess Records on September 30th
Between 1967 and 1977 the Designer label founder Style Wooten and his studio main man former Sun session man and engineer Roland Janes, a key figure in Memphis music, produced between 400 and 500 gospel singles. Many of the artists they recorded came from Tennessee, Mississippi and Arkansas, but as the label's reputation grew they began arriving from Chicago, St. Louis, Boston, Ohio, the Carolinas, Florida, California — sometimes literally waiting in line for their turn to cut at Roland Janes' Sonic Studios.
There are 101 songs by gospel groups and solo acts including obscure performers such as Elizabeth King, who wails like Aretha on "Testify For Jesus," and Rev. Leon Hammer, who howls like Blind Willie Johnson on "He Won't Deny Me." Roland Janes also plays guitar on many of these sides.
T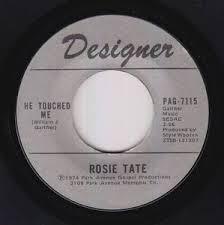 he Designer singles capture the evolution of Memphis blues and soul. The musical timeline starts in 1963 with the traditional quartet approach of Grand Junction, Tennessee's Gospel Songbirds, who perform call-and-response vocals over simple blues chord changes, followed by the hot Bobby Bland style boogie of the Dynamic Hughes Gospel Singers' "Beautiful City" and the set climaxes in the Hendrix-fueled guitar of Elgie Brown, whose 1975 "When Jesus Comes" and "A Helping Hand" with wah-wah, phase shifter and distortion pedals.
Along the way there are stops for the New Orleans second-line grooves of the Foster Brothers, the driving post-Stax sound of the Magnificent Soul Survivors and the Mahalia Jackson influenced Cora Bell Watkins, whose 1973 "Love King Jesus" sounds like an anachronism among the frequently singles released in Designer's later years.
Designer was a "custom" record label, a now-vanished musical equivalent of a vanity press. With few exceptions, the groups and artists who recorded for Designer paid owner Style Wooten a fee, advertised once in the 1960s at $469.50, for cutting two sides in the studio.
There were no talent scouts involved. Performers contacted him, and anybody with the cash, sometimes paid in rolls of quarters on the installment plan, could make a record.
"His attitude was: 'Come in and cut a record and I'll give you 25 copies. When you sell those, come back and buy another 25,'" Roland Janes told Michael Hurtt, who authored the box sets informative liner notes.
If the artists planning to record hadn't brought sufficient musical support for the work at hand, Janes would strap on his guitar or call on his cast of studio players to fill the keyboard, drum or bass seats as needed.
Typically the performers that cut for Designer were amateurs: truck drivers, barbers, school teachers, farmers, housemaids and factory workers who played gospel music on the side.
Most came to Sonic Studios as part of a long-weekend pilgrimage to play gigs around Memphis and the Delta. Some were more accomplished.
Memphis' own Jubilee Hummingbirds launched the careers of soul greats James Carr and O.V. Wright and remain in operation today. They are represented on the box by four numbers including tremolo guitar on "Stand By Me".
Others, like the Mighty Blytheville Aires of Blytheville, Arkansas and Alberta Powell, for whom no biographical details can be found, literally had their day in Sonic and quickly slipped into history.
What nearly all of Designer's customers shared besides religious conviction was the thrill of recording in a real studio for the first time, and that's audible throughout this ambitious collection.
"The Soul of Designer Records" is also a tribute to Style Wooten and Roland Janes, who were truly mavericks in an industry, city and era known for iconoclasm.
Wooten was a giant of a man, standing six-foot-six and with a full beard and a wax-tipped handle bar moustache. Born Jesse Corbett Graham in 1921, he was an enigmatic character who led a band, ran a trucking company and started a music management company that all bore his adopted moniker before launching Designer when he was already in his 40s.
Wooten knew how to make a homemade blackjack, enjoyed driving the smallest cars that could contain his broad frame, had issues with booze that toppled his first marriage and is rumored to have left secret bank accounts all over Memphis when he died in his sleep in 1998.
His son Jason told Hurtt, "You knew parts of him, but you never knew all of him 'cause he never told anybody." Yet those who did business with Wooten spoke of his fair, honest and pleasant nature.
Janes and Wooten met shortly after Janes opened Sonic in 1963. Janes had already laid the foundation for his place in music history as the house guitarist at Sun Records, playing on singles by Jerry Lee Lewis (including "Whole Lotta Shakin' Goin' On"), Billy Lee Riley, Charlie Rich, Sonny Burgess and many others who would define the sound of rockabilly.
He also became a skilled engineer and producer, developing microphone placement and tape-to-tape recording techniques that helped revolutionize recording.
Janes built Sonic after a faltered attempt at running his own Rita Records label. And at Sonic he minted the sound of Memphis 1960s garage rock, working with a plethora of teenaged bands with names like the Yo-Yo's, Flash & the Casuals, the Rapscallions and the Memphis Charms. On weekends he and Wooten made gospel recordings for Designer.
Janes closed Sonic in 1973, leading Wooten to purchase his own gear and move the Designer Records operation into his home at 3373 Park Avenue in Memphis.
But Janes kept on as a session player and producer until his death last year, at age 80, once again manning the board for Sun Records founder Sam Phillips at Phillips Recording.
By the early 1970s, Designer Records was one of the most successful independent gospel labels in the United States due largely to its sheer volume of releases and Style Wooten's unmitigated willpower.
And while today many of the artists who took advantage of Designer's services have given up performing, and a good many have also given up the ghost, "The Soul of Designer Records" upholds Wooten's promise that for a reasonable fee their musical pursuits will be immortalised.