A new documentary about a West London club where The Rolling Stones, The Who, and Eric Clapton played in the 1960s is now available.
'Suburban Steps To Rockland' is an independent film about the Ealing Club produced by 62 Films and directed by Giorgio Guernier.
The smoky basement venue, tucked down a set of stairs across the road from Ealing Broadway tube station, helped establish the careers of numerous rock legends.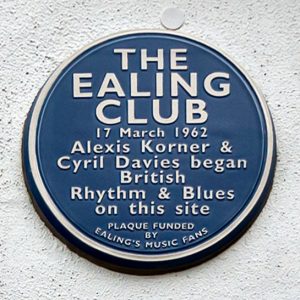 Among the film's key contributors include Cream's Ginger Baker and frontman Jack Bruce (giving one of his last broadcast interviews before his death) along with Paul Jones of Manfred Mann and Eric Burdon of The Animals.
The Rolling Stones first met at the club and were resident band there for six months between 1962 and 1963.
Supported by the BFI and Film London, the event showcases original music documentaries from all over the world.
The club's story began when UK blues pioneers Alexis Korner and Cyril Davies – deemed just too loud for the jazz crowd at the Marquee club – met Iranian student Fery Asgari, an events manager at the club.
With the help of Art Wood, Rolling Stone Ronnie Wood's brother, the UKs first Rhythm and Blues venue was born on 17th March 1962.
The club quickly became known as the "Moist Hoist" because of the condensation, which ran down the walls during crowded gigs.
The venue soon became the focal point for fmusicians like Mick Jagger and The Who's Pete Townshend.
Director Giorgio Guernier said: "The list of influential musicians who became associated with the club is absolutely breathtaking. Many of the first golden generation of British Rock Music began their careers or simply visited the venue, just to learn how to play the blues".
"As a former musician, avid vinyl collector and filmmaker, the idea of making a movie about this legendary venue was a no-brainer. It was a story I just had to tell."
Asgari appears in the film, as does Korner's widow Bobbie. Other key contributors include Terry Marshall, co-founder of the legendary amp makers – who were based in nearby Hanwell.
It's a heritage that Alistair Young, secretary of The Ealing Club Community Interest Company – and a co-producer of the film – is anxious to preserve.
He said: "It's no surprise that esteemed music bible Mojo credited The Ealing Club with the title of 'The Cradle of British Rock'.
"More than 50 years on we are still proud to carry forward the name associated with this legendary Ealing location.
"Our aim is to inspire and promote live music events while instilling greater pride in Ealing's amazing rock heritage."