Sad to learn of the death of Mac Curtis. Mac an inductee into the Rockabilly Hall of Fame, died on September 16th in a nursing home after being involved in a car wreck.
"He went to the nursing home for rehab after the accident, and it turned out he had a subdural hematoma that kept growing and growing and ultimately burst," says his sister, Cindy Winters of Granbury. "It was a shock. It was sudden. He was taken to the hospital after the accident, and they did a CAT scan and didn't determine anything. All they can say is it must have been a tiny brain bleed that just grew and grew and grew."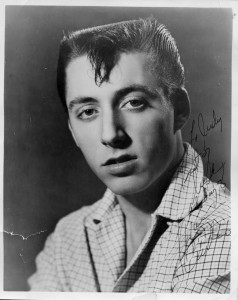 Wesley Erwin Curtis Jr. was born on January 16th, 1939. He started playing when he was 12 and winning local talent shows. In 1954 put together a cover band playing country and R&B hits. In 1956 he was signed to Syd Nathan's King Records label out of Cincinnati and recorded his sides at Jim Beck's studio on Ross Avenue.
But Curtis suffered the fate of  most rockabilly artists. Rock and roll eclipsed rockabilly and it didn't help that in 1957 he went into the Army. When he got out, he earned a few gigs but it was all over. He had stints as a disc jockey from Fort Worth to Los Angeles, some voiceover work for local radio and TV stations.
His career was rejuvenated when the rockabilly revival hit Europe in the early 1970s. Curtis while working as a DJ in Los Angeles began recording with fellow Texan Ray Campi for Rollin' Rock Records, which released the new rockabilly records in Europe.
"I think the kids in Europe identify with that style, the rebelliousness of the music", he said. "When we're over there in Europe, they sort of have this vision that this still goes on every day. If they came to the United States, they think they would go down to some big hall and see Ronnie Dawson perform or go see Mac Curtis."
"They still think it's like it was until they come here and see it, and then they're surprised and disappointed. Then it makes the music more precious to them. They're like, 'Well, they've turned their backs on their own people, and now it's up to us to keep these guys alive.' And I guess they sorta do."