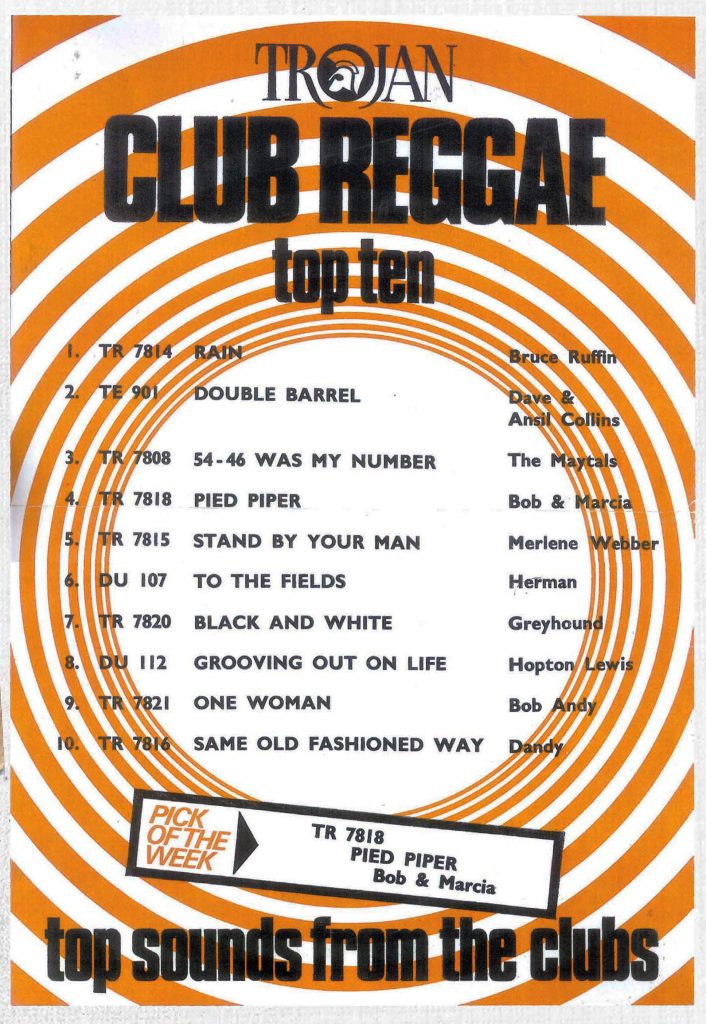 This article first appeared in the Morning Star on December 15th
Growing up in the early 1960s in Manchester, with grandparents living in Moss Side, the infectious music of bluebeat and ska records newly imported from Jamaica booming out giant speakers of local record shops was a familiar sound.
These shops were stocked with boxes of imported 45s, which customers seemed to select by the handful – and there were older records stored in racks and boxes outside – sometimes with multiple copies of the same disc – all selling cheaply.
In amongst the imports could be found discs on the UK Island and Blue Beat labels – by artists such as Derrick Morgan, Jimmy Cliff, Desmond Dekker, The Ethiopians, The Skatellites, Roland Alphonso and the mighty Prince Buster (massive at the time via his 'Al Capone' chart hit) pressed in the UK for the West Indian market.
And then came Trojan Records. Formed in 1968 by Chris Blackwell and Lee Gopthal.
Gopthal, who arrived in the UK on the Empire Windrush aged 28, operated the Musicland retail chain and owned Beat & Commerical Records and Blackwell owned Island Records. Initially, Trojan licensed recordings from Jamaican record producers such as Duke Reid and Coxone Dodd but they soon established Trojan as the number one ska and later reggae label signing artists such as John Holt, Judge Dredd, Jimmy Cliff, Bob and Marcia, The Pioneers and Lee 'Scratch' Perry.
Between 1968 and 1972 Trojan enjoyed regular UK chart hits. Blackwell eventually sold his share of the company focussing on Island Records and its mega roster of rock and progressive artists (and Bob Marley!) while Gopthal continued releases a stream of 45s, (some with overdubbed strings to appeal to the pop market).
Despite the chart hits and regular radio airplay by the likes of Dave & Ansell Collins, Harry J, Dandy Livingstone and Greyhound, by 1975 Trojan, mired in debt went bust. Marcel Rodd owner of the budget album label Saga Records bought up the Trojan business. Trojan and its large catalogue changed hands on a number of occasions including ownership by record collector and accountant Colin Newman who focused on re-issuing Trojan's back catalogue of ska, rock steady and reggae in classic three CD box sets.
The label went through the hands of Sanctuary, and Universal and now it is owned by BMG.
As part of the celebrations of the labels' 50 year history comes this profusely illustrated 'coffee table' book, 'The Story of Trojan Records' authored by UK writer, researcher and reissue complier Laurence Cane-Honeysett, who was originally hired in 1992 to oversee reissues of Trojan material.
He has overseen all the label's reissues ever since. Cane-Honeysett is unequalled in his knowledge of the label – as this lavish publication shows.
Commencing with the emergence of calypso and mento music which came to the UK with the Empire Windrush, the book covers the early years of blue beat and ska music in the UK and Jamaica; the golden years of Trojan Records; its myriad of associated record labels; vinyl album releases (anyone remember its vinyl budget sampler multi volume series 'Tighten Up'?); the key people in the history of the label; artists biographies; chart listings and entries; UK culture including skinheads, the 2Tone and ska revival era plus photos and reproductions of rare memorabilia; record labels; newspaper and magazine articles and cuttings; adverts; promotional photos and sales material plus pages of album, 8 track and cassette covers.
This is a marvellous tribute to the label often dubbed the 'British Motown' and produced by an author who has a total passion for the music and knows the Trojan label and its history inside out. Essential Christmas reading for UK music history fans.
The Story of Trojan Records By Laurence Cane-Honeysett is published by Eye Books