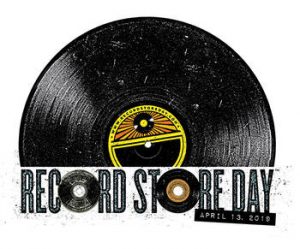 Record Store Day 2019 takes place on Saturday, April 13th, at record stores across the world.
Started in 2008, the yearly event is meant to celebrate record store culture by bringing together fans, artists and thousands of independent vinyl shops, and features exclusive releases, reissues and hard-to-find vinyl and CD gems for record collectors everywhere.
The official list of special releases for 2019 is now available. Among the highlights this year are special 10 inch vinyl blues releases from Blind Willie McTell and Robert Johnson's 'Kind Hearted Woman Blues/ Terraplane Blues', plus a collectable Albert King album.
Fans of 1960s and 1970s rock bands check out The Doors, Jethro Tull, Van Morrison's 'Astral Weeks', Ten Years After, double vinyl albums of original Woodstock performances by Janis Joplin, Canned Heat and Sly And The Family Stone and the highlight a vinyl album of Bob Dylan's Blood On The Tracks – Original New York Test Pressing'.
This years ambassador's for Record Store Day are Pearl Jam,
Check out the complete list on the official Record Store Day website.