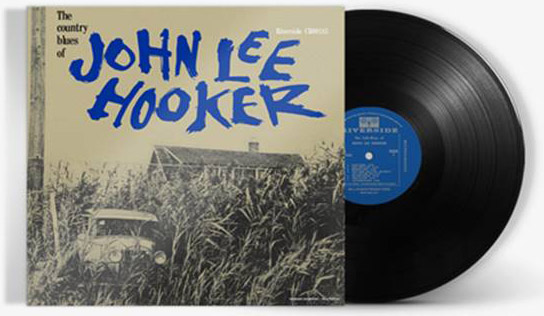 Craft Recordings are to reissue (on vinyl) John Lee Hooker's 1959 debut album 'The Country Blues of John Lee Hooker' for Riverside Records with all-analog mastering from the original stereo tapes will be available August 2nd on 180-gram vinyl.
The album was cut with Hooker unaccompanied and playing acoustic instead of his usual amplified guitar, He recorded a wonderfully varied set of Delta blues, boogies, one field holler, and even a bit of hokum. Due out August 2nd, 'The Country Blues of John Lee Hooker' was cut from the original master tapes by Kevin Gray at Cohearent Audio.
Pressed on 180-gram vinyl and housed in a tip-on jacket, these recordings are stripped down so the listener can hear the details and nuances from the original recording.