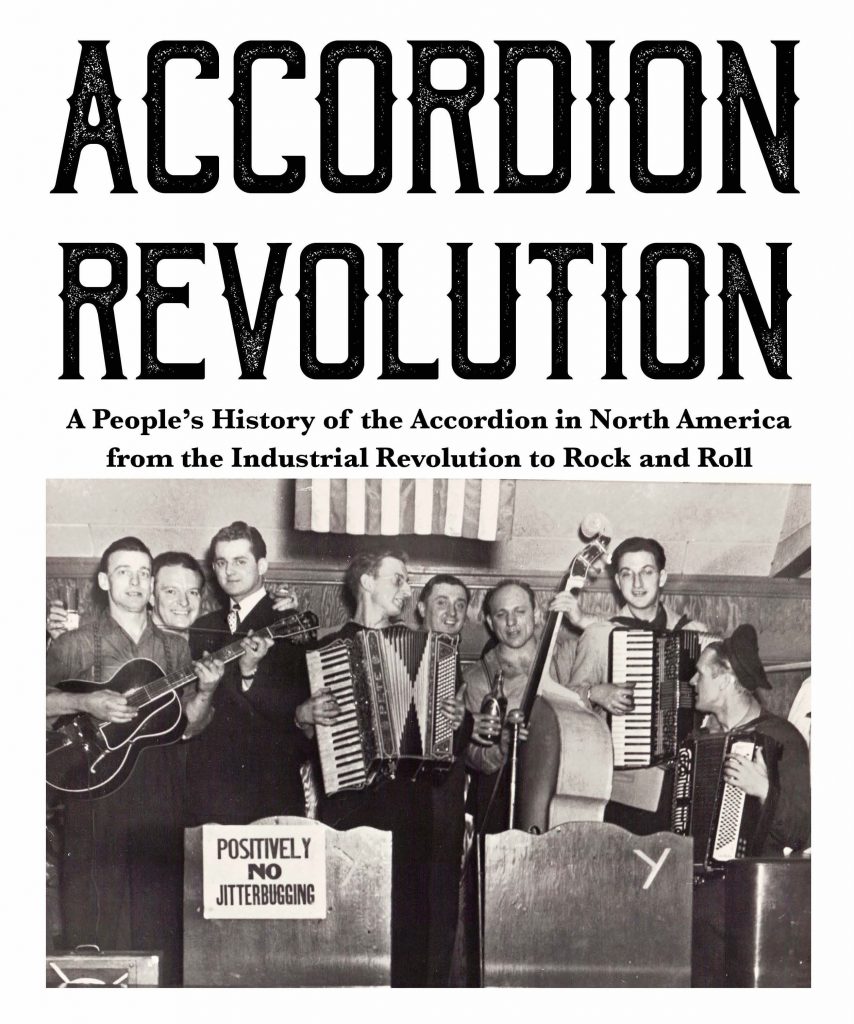 A New Book by Bruce Triggs – Due in the Spring of 2019!
Uncover the hidden history of the Accordion in North America: from the Industrial Revolution to the Rock and Roll upheaval of the 1960's.
The book features the 'squeeze'box in Rock 'Äôn'Äô Roll and the Folk Revival, and big sections about jazz (especially several women jazzers from the 1940s); Ethnic Music; African American accordion; 150 country and western accordionists; African American "windjammers"; Country &¬†Western accordions; Irish American button-boxes; Zydeco, Klezmer; Tex-Mex,¬†and the lost tale¬†of the electric rock accordion.
With over 45 illustrations including the Accordion Family Tree and  700 Years of (combined) accordion history.
To sign up for more information and emails click here.