Ray Collins, a founder member of the Mothers of Invention with Frank Zappa died on December 24th after being admitted to the hospital a week earlier after a heart attack. He was aged 73.
Collins hailed from Pomona, California and started his music career singing in the Soul Giants an R&B cover band.
He met Frank Zappa in 1961 after seeing him perform at the Sportsman Tavern in Pomona.
Zappa later joined the Soul Giants after Collins fired the guitarist Ray Hunt. the band had also featured drummer Jimmy Carl Black ("The Indian of the group") and Roy Estrada.
Zappa transformed the group and they began to perform original material, written by Zappa. The Soul Giants changed their name, first to 'the Mothers' and eventually to the Mothers of Invention.
Ray Collins sang lead on the Mothers of Invention's first album, 'Freak Out!' in 1966 an on its follow-up 'Absolutely Free' (1967). He quit the MoI shortly after claiming that "I wanted to make beautiful music. I was raised on Johnny Mathis and Nat King Cole. I didn't like doing that stuff onstage. Too much comedy, too much making fun of stuff."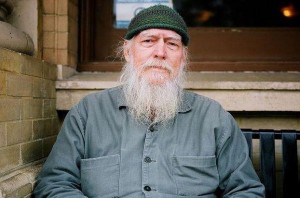 Collins reunited with Zappa several more times over the years, including on the 1968 classic album 'Cruising with Ruben & the Jets'.
In recent times Collins was reportedly living out of a van in Claremont, California, where he was frequently seen on sidewalk benches.
He'd worked as a taxi driver in Los Angeles and a dishwasher in Hawaii, receiving Social Security checks, some royalties from 'Memories Of El Monte,' a doo woo ballad he and Zappa wrote for the Penguins and had "modest" settlement from Zappa.
"People will ask why it's been 40 years since I've been onstage. I don't know," Collins admitted. "If you just enjoy life, it's conducive to not being successful. You know what I mean? I just enjoy life."