Singer and guitarist and one the USA's most popular touring blues artists Michael Burks died on May 6th of an apparent heart attack. According to a statement released by his record label Alligator Records, he collapsed at the Hartsfield-Jackson Atlanta International Airport after returning from a tour of Europe. He was aged 54.
Burks (known as Iron Man) was born in Milwaukee, but moved to Camden as a teenager, where he helped his father build the Bradly Ferry Country Club, a juke joint where he developed his blues chops.
Below is his biography, courtesy of Alligator Records
Michael "Iron Man" Burks earned his moniker by his hours-long, intensely physical performances, fearsome guitar attack, and tough, smoky vocals. He also earned it by the thousands of miles he personally logged behind the wheel of his touring van. Burks was a true modern blues hero whose music was driven by an intense, blue collar work ethic that had won him well-deserved national and international recognition. His instantly identifiable guitar sound and his live charisma earned him four Blues Music Award nominations. He won the 2004 Living Blues magazine Critics' Award for Best Guitarist. Burks received a nomination for the 2012 Blues Music Award for Best Guitarist.
Born in Milwaukee in 1957, Burks grew up immersed in the blues, and learned to play guitar at an early age. His family moved to Camden, Arkansas in the early 1970s. There, Burks and his siblings helped their father build the Bradley Ferry Country Club — a 300-seat juke joint. By this time Michael was fronting his own band as well as backing several of the blues and R&B greats that passed through town. Burks left music to raise a family and returned to performing blues in the 1990s.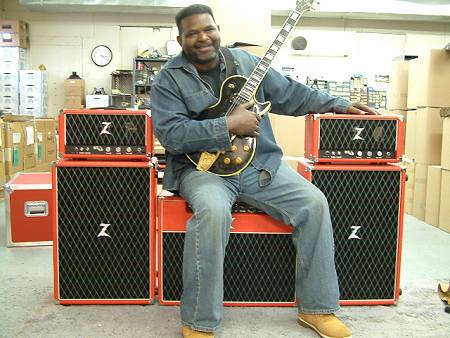 After self-releasing his first CD in 1997, Burks signed with Chicago's Alligator Records in 2001 and released three critically acclaimed albums. GuitarOne named his debut album, Make It Rain, one of the Top 200 greatest guitar recordings of all time. He has toured the world, headlining blues festivals, concert halls and clubs. His status as an Arkansas musical hero was confirmed by his receipt of the prestigious Sonny Payne Award for Blues Excellence in 2006, presented by the Delta Cultural Centre, and by his multiple headlining appearances at The Arkansas Blues & Heritage Festival. Burks had just finished recording his fourth Alligator CD, which is due for release at the end of July 2012.