By Garth Cartwright
Running from November 1st -18th London'Äôs Doc 'ÄėN Roll film festival offers up 28 music documentaries that range from a study of 'lost' Ethiopian jazz of the 1960s through to a scholarly overview of Tunbridge Wells'Äô panto'Äô punks, The Anti-Nowhere League. Rich as the pickings are one feature stands out for its cultural resonance 'Äď 'Rudeboy: The Story Of Trojan Records'. For the first time the little London record label that made a huge impact is getting its documentary due.
Trojan Records was founded in 1968 by two young Jamaicans determined to get the music from 'Äúback home'ÄĚ heard in the UK. Chris Blackwell and Lee Gopthal initially met through Blackwell renting office space in Kilburn from Gopthal in 1962. Blackwell quickly proved himself a music industry tyro, his Island Records scoring hits with The Spencer Davis Group. Gopthal, noting the profits being generated, began distributing Jamaican music and setting up record shops to sell such. In 1968 the two men combined forces as Trojan Records and helped unleash a cultural revolution.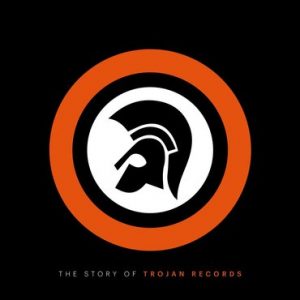 Initially, Trojan licensed recordings from Jamaican record producers for the UK'Äôs Afro-Caribbean community. Success meant the label was soon signing reggae artists and mentoring such maverick talents as Desmond Dekker, John Holt and Lee Perry. Very quickly reggae began peppering the UK singles charts and a new youth cult 'Äď the skinheads 'Äď chose Jamaican music as an alternative to hirsute rock bands. 1968 also saw Enoch Powell deliver his infamous Rivers Of Blood speech so firing up anti-immigrant vitriol. Trojan Records found itself a lightning rod for an increasingly divided UK, its vision of music uniting everyone on the dance floor at odds with both racists and a very white, rock oriented music industry. Trojan rose quickly then fell hard 'Äď by 1975 the label was bankrupt 'Äď yet Trojan'Äôs since gained legendary status, both its music and Greek helmet emblem being internationally championed.
Trojan'Äôs story is celebrated in both Rudeboy and the recently published book 'The Story Of Trojan Records' (Eye Books). Laurence Cane-Honeysett, the author of the aforementioned book (and an adviser to the documentary), first fell under reggae'Äôs spell when a schoolboy in the late-1960s and recalls Trojan tunes being spun at Stamford Bridge every Saturday before kick off. When, a decade later, the rise of 2-Tone 'Äď The Specials, Madness, Selecter 'Äď reignited interest, he became the label'Äôs most prominent print champion. As Trojan'Äôs masters were horse traded subsequent owners needed an employee who knew what was on the tapes, thus they hired Cane-Honeysett in 1992 and he'Äôs overseen Trojan'Äôs reissues ever since.
'ÄúTrojan crashed in 1975,'ÄĚ says Cane-Honeysett, 'Äúand while that was the end of the label as a creative force there have been all kinds of attempts at reissuing some or all of the thousands of recordings it owns. Trojan'Äôs been sold twice since I started working there but, fortunately, the new owners have always kept me on.'ÄĚ
The current owners are BMG, the German corporation now the world'Äôs fourth largest record label. And it was BMG'Äôs determination to ensure Trojan'Äôs 50th anniversary was both properly marked – and the label rebranded in the market place as something akin to a 'ÄúBritish Motown'ÄĚ – that lead to the book and film (and The Trojan Records Box Set: this contains 6 CDs, 4 LPs, 2 45s, a book of album covers, poster, patch etc).
As Cane-Honeysett worked on all three projects its refreshing to note a lack of repetition; where The Story Of Trojan Records is intensely detailed, Rudeboy takes more a big picture approach, suggesting Trojan worked as a conduit for British race relations: DJ Don Letts states in the film, 'ÄúTrojan planted the seeds of our multicultural society on the dance floor.'ÄĚ
'ÄúRecord companies don'Äôt often get this opportunity to repackage a label,'ÄĚ says Cane-Honeysett, 'Äúso BMG ensured that Trojan'Äôs fiftieth anniversary was a unique celebration. Its great that BMG have been able to portray the label as it was. Trojan'Äôs legacy, all the things it stood for, is now being recognised.'ÄĚ
BMG gifted Rudeboy with a lavish budget beyond that of most music documentaries (few other Doc 'ÄėN Roll features will have enjoyed such largesse). Thus it blends archive footage of London and Jamaica from decades past alongside scenes where actors dramatically recreate incidents at Kingston dances and London recording studios that were never filmed at the time.
British director Nicholas Jack Davies skilfully weaves old and new together, letting both the musicians and fans who experienced Trojan's golden era carry the film's narrative forward as they reflect on what was, for all, a defining time in their lives. Davies is caucasian and his previous documentary feature focused on Mumford & Sons (a band whose music and background is the polar opposite of Trojan's artists). This makes him, he admits, a somewhat surprising choice to helm such an Afro-Caribbean story.
'ÄúI learnt quick by involving the people that were there, taking advice and really listening to people about it,'ÄĚ says Davies. 'ÄúI hope that the film appeals and does justice – in it'Äôs own small way – to the Afro-Caribbean community who place great value in that period of history and Trojan as a label. I felt it was vitally important to get it as right as possible for that reason alone.
'ÄúFor the time we live in, I thought a positive story about the effects of immigration and the power of music and culture to have more effect than politics or religion was the basis of Rudeboy. The music is incredible and still not known enough but the societal impact of Trojan is an amazing thing to try and highlight. And, I feel, makes the story of the music more contemporary and vital in 2018.'ÄĚ
Indeed, Rudeboy stands as a history lesson of sorts that counters the Conservative government's scandalous policy of aggressively deporting Windrush generation Afro-Caribbean citizens. The film's underlying theme is how people from a former colony came to Britain and shared their culture so enriching the local music and youth culture.
'ÄúTrojan'Äôs success meant, for the first time, people of Afro-Caribbean heritage were regularly appearing on TV and radio,'ÄĚ says Cane-Honeysett. 'ÄúThis not only sent out an extremely positive and inspirational message to black Britons, but also ensured a degree of respect – which up until this time had been largely lacking – from their white counterparts.'ÄĚ
Trojan enjoyed a great run from 1968 'Äď 1972 but began to come unstuck after co-founder Chris Blackwell sold his share of the label to concentrate on running Island Records. Lee Gopthal, now sole owner, focused on pumping out 45s (often adding strings to sweeten Jamaican recordings) while Blackwell, having signed former Trojan artist Bob Marley to Island, developed Marley for the album market, thus launching reggae'Äôs first superstar. By 1975 Trojan was consumed by debt and Gopthal lost his label. Post-Trojan he maintained a low profile before dying of a heart attack in 1997.
'ÄúIt'Äôs sad that Lee'Äôs not around to see Trojan being celebrated for what it achieved,'ÄĚ says Cane-Honeysett. 'ÄúIt introduced reggae to the world, gave so many now famous musicians their first break, helped create contemporary British music and youth culture. Trojan changed everything.'ÄĚ
Rudeboy: The Story Of Trojan Records has three screenings at Doc 'ÄėN Roll Festival: November 4th, 10th, 15th.
Originally published in the New European – reproduced with the permission of Garth Cartwright