One of the pioneers of 1950s rhythm & blues music, pianist, singer and songwriter, Little Willie Littlefield died on June 23rd in Holland, after a long battle with cancer. His family made the announcement of his death on June 28th following his burial.
Little Willie Littlefield began his career as a recording artist at the age of sixteen for Eddie's Records in Houston, Texas. His debut recording 
"Little Willie's Boogie" was a  regional hit in Texas. Willie recorded eight sides for Eddie's Records and Freedom Records in 1948 and 1949.
While in Houston, word reached the Bihari brothers (owners of the Modern Records in Los Angeles) about a 'teenage wonder' pianist who was currently tearing up the Eldorado Ballroom.
Jules Bihari immediately inked Willie to a contract and recorded Littlefield's first side "It's Midnight" for Modern.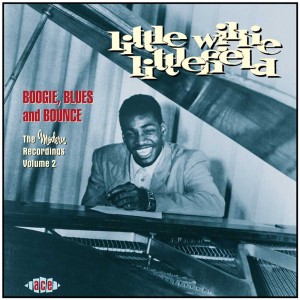 When Littlefield arrived in Los Angeles "It's Midnight" was a big hit (it peaked at number 3 on the R&B chart) and he was booked to play at the Melody Club and in Johnny Otis' Barrelhouse Club in Watts. He was an overnight sensation.
Littlefield recorded around 30 tracks for Modern in 1949, 1950 and 1951 and scored many hits such as "Farewell" and "I've Been Lost". He recorded with the cream of Los Angeles session men including sax players Maxwell Davis and Buddy Floyd; guitarists Chuck Norris and Johnny Moore and drummers Al 'Cake' Wichard and Jessie Price.
In 1952 Littlefield switched to the King label subsidiary Federal Records where he cut the original version of the rhythm & blues standard "Kansas City" written by Leiber & Stoller – originally called "K. C. Loving".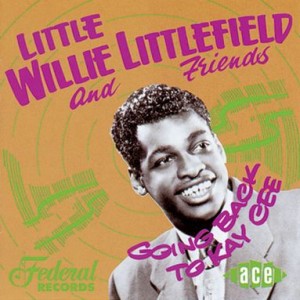 By 1957 Willie had moved to Northern California and recorded for Rhythm Records where he produced his hit "Ruby Ruby".
During the 1960s he played various clubs around the Bay Area area and in the 1970s he was re-discovered – making appearances at the San Francisco Blues Festival and the Sacramento Blues Festival. In the mid 1970s he recorded several 45s for Blues Connoisseur Records.
In 1978 he made his first tour of Europe, where he became a big hit with R&B and Blues fans. Ace Records in the UK reissued his early Modern sides as well as his Federal sides on vinyl and Jonas 'Mr. R&B' Bernholm reissued some of earliest and rare recordings on his Route 66 outlet – 'It's Midnight (1949-57)'
He eventually moved to Europe and between 1980 and 1997 he recorded ten albums for several European labels.
Willie stopped touring in 2000. However after five years of retirement in Holland he came out of retirement and began touring again – he said he was bored with fishing. He last played the UK in 2010.
Little Willie Littlefield brought the sound of 1950s West Coast R&B to many venues and gigs across Europe and always put on a great show! He was a fine pianist, always smiling, always giving the audience 100%. He was a true rhythm & blues hero!