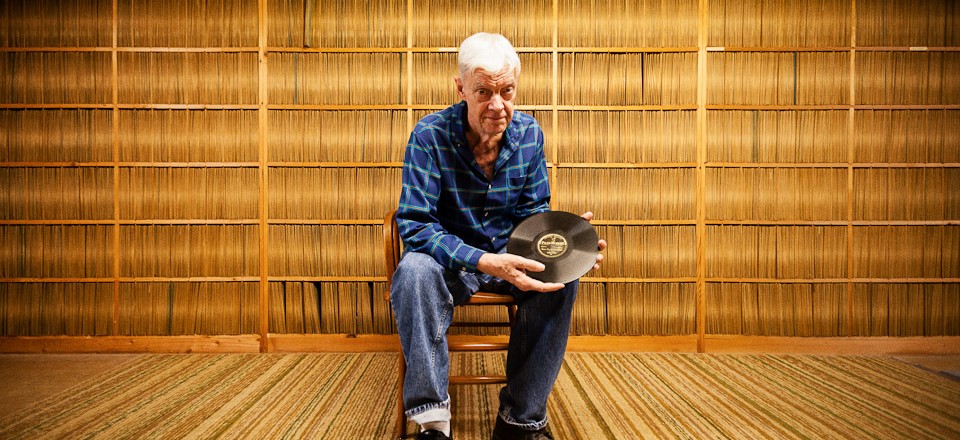 Few people have devoted as much of their life to records as Joe Bussard has. Born in 1936 in Frederick, Maryland, he started playing records on his parents' phonograph and by the end of World War II, he had the collecting bug. During the 1950s, 1960s, and 1970s, he led thousands of record expeditions through the mid-Atlantic and the Southern states, looking for 78s of jazz, blues, ethnic and old time country and bluegrass music.
For Joe, record collecting has always meant driving into the backwoods, parking your car, and walking door-to-door asking the locals if they had any records in the house and, if so, would they be willing to sell them. It is not an exaggeration to say that over 50,000 records have passed through Joe's hands or circulated through his collection.
You can read a full interview on Dust And Grooves by Marc Minsker and Eilon Paz  with Joe and view some great photos taken by Eilon Paz by clicking on the photo above.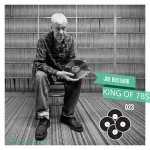 And you can listen to over 40 minutes of his favourite jazz and blues 78s by clicking on the left hand photo.
You can read more information on the 'King Of Record Collectors' on 'Let The Jukebox Keep Playing' by clicking here.
Joe Bussard is the subject of the excellent documentary film by Edward Gillian, 'Desperate Man Blues' released in 2003. Absolutely essential!